Coffee for you, your guests and nature.
With Blum coffee you get everything you need for a perfect result in the cup: Beans, machines, accessories and above all know-how.
BLUM coffee coffee roastery combines unique taste with real impact – everything revolves around roasting coffee in our sustainable coffee roastery
In our coffee roastery, everything revolves around the coffee bean: we import sustainably grown specialty coffee directly from the farm. We work closely with the coffee farmers in the country of origin and pay more for better quality coffee. As soon as the coffee arrives in our coffee roasting plant, it is freshly roasted weekly with a lot of passion and know-how, so that great coffee is produced in the cup. Blum Kaffee works closely with restaurateurs and private customers and always strives to keep the cup quality high. Not only coffee roasting, but also the environment should be the focus of our sustainable coffee roasting: for this reason we invest 1% of our turnover in nature conservation projects and thus give something small back to nature.
What makes our coffee roastery special, why we roast coffee and why sustainable coffee roastery is important
We think that as a company we can make a contribution and with our decisions and values we can contribute to improving the situation of coffee farmers, coffee drinkers, workers, partners and customers.
We roast coffee and have founded our sustainable coffee roastery and are on a mission to change coffee consumption in a sustainable way!
Help us with your coffee cup 🙂
Our coffees
sustainably grown - traded directly
freshly roasted - properly brewed - booze!
You don't know which coffee beans are the right ones for you?
We have put together the perfect special offer for you. In our tasting set you get 4 x 250g different coffees perfectly suited to your brewing method!
This allows you to try different coffee beans and find out what you like best.
+ 10% discount
+ Mails with valuable tips for preparing coffee
making coffee is fun
but it's not that easy at first!
We'll show you how it's done, become a home barista with us!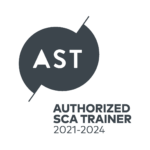 For our environment
We are on a mission to change coffee consumption sustainably!
The coffee house - our laboratory.
roast. brew. delight guests.